Master Warren has been training in Shaolin-Do for over 20 years. He has tested and achieved the level of 5th degree Associate Master in our external program (Kung Fu 5th Black Belt). During his training, he has taken classes under several Shaolin Masters including Grandmaster Sin Kwang The' and Elder Master JoeSchaefer. He has taught classes to all ages and belt levels in the largest Shaolin-Do school in the world.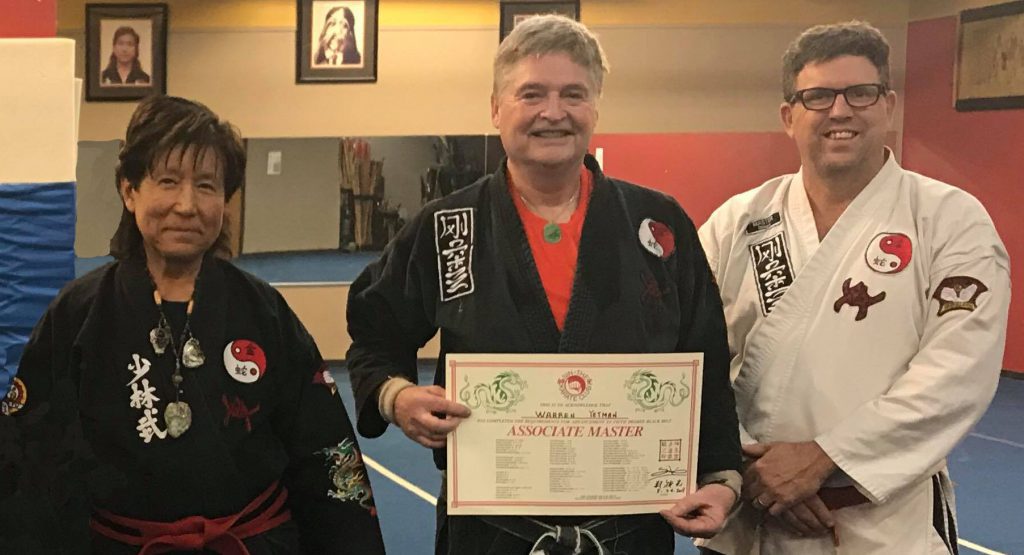 Master Warren with Grand Master Sin Kwan The and Elder Master Schaefer after testing into 5th degree Black Belt.
.
Master Warren has a lifelong passion for martial arts and appreciates the impact it can have in the lives of those around him. He is well-rounded as a person and considers himself a life-long student.