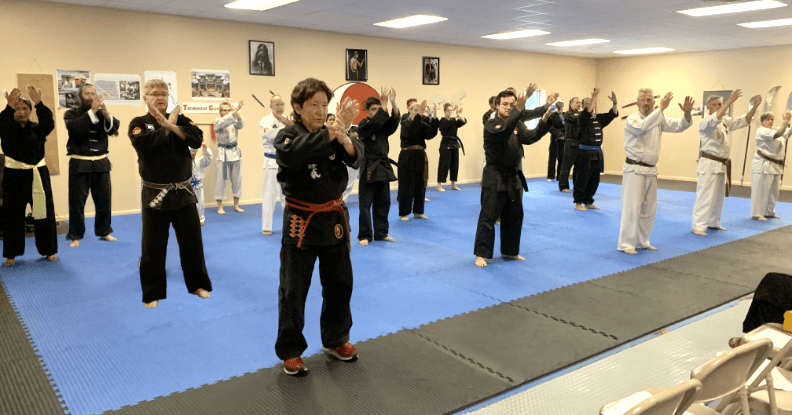 Pensacola Martial Arts
Kung Fu & Tai Chi
Grandmaster Sin Kwang Thé teaching a seminar at the Pensacola school.
Pensacola Martial Art Classes
Discover the Life-Changing Benefits of Kung Fu and Tai Chi: Empower Your Mind, Strengthen Your Body, and Transform Your Health and Happiness!
Now is the time to start changing your life with Pensacola Martial Arts classes. We teach Shaolin Kung Fu & Tai Chi to adults & kids. Our students have reported revolutionary changes to their quality of life and sense of community. Martial arts come with a "built-in" set of goals and milestones that improve your physical fitness and self-esteem. At the same time, you will learn a simple and effective system of self-defense.

Martial arts have been used for thousands of years as a way to perfect one's character and help seek personal peak performance. It has been used at all ages to improve life. At Pensacola Martial Arts, we offer both Kung Fu and Tai Chi, depending on your personal goals and preferences. Kung Fu is faster moving and more exciting, emphasizing fitness and self-defense. Tai Chi moves very slowly and focuses on a peaceful inner state and attention to fully experiencing the moment.

Here are just a few of the benefits of learning with us:

* Work On Breathing & Meditation
* Relieve Stress and Anxiety
* Become A Part Of A Friendly, Supportive Community
* Strengthen Memory
* Lose Weight and Build Muscle
PROGRAMS FOR ALL AGES AND INTERESTS
"Live In The Moment, Maximizing Energy While Disciplining The Mind."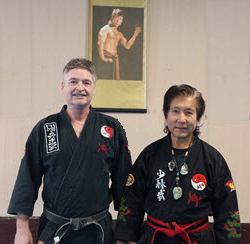 Experience the Life-Changing Benefits of Our Martial Arts Program, as Told by Our Satisfied Clients!